Browser Permissions
Please check whether the browser has permission to access the camera and microphone.
Please find the 🔒 icon shown in the figure below on the left side of the address bar of the Chrome browser. Click to check the permission to use the camera/microphone. Please click "Allow" and refresh the browser.
System Permissions
Please check whether the system has permission to use the camera/microphone. Please refresh your browser after modifying your settings as prompted below.
Mac
Choose Apple menu > System Preferences, click Security & Privacy, then click Privacy. Select Camera. Select the checkbox next to the Chrome browser to allow it to access your camera.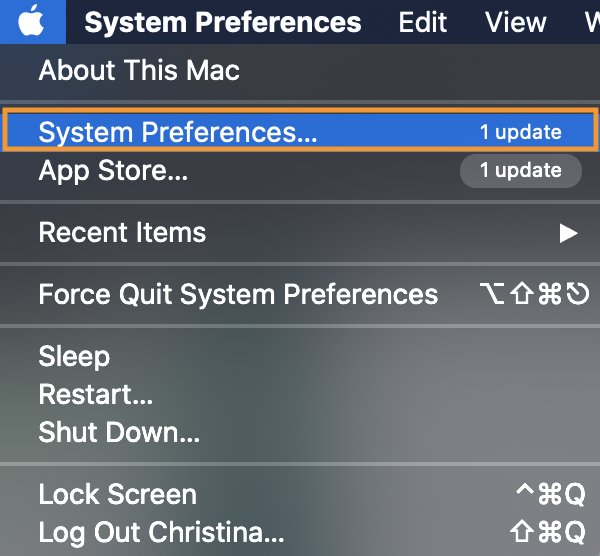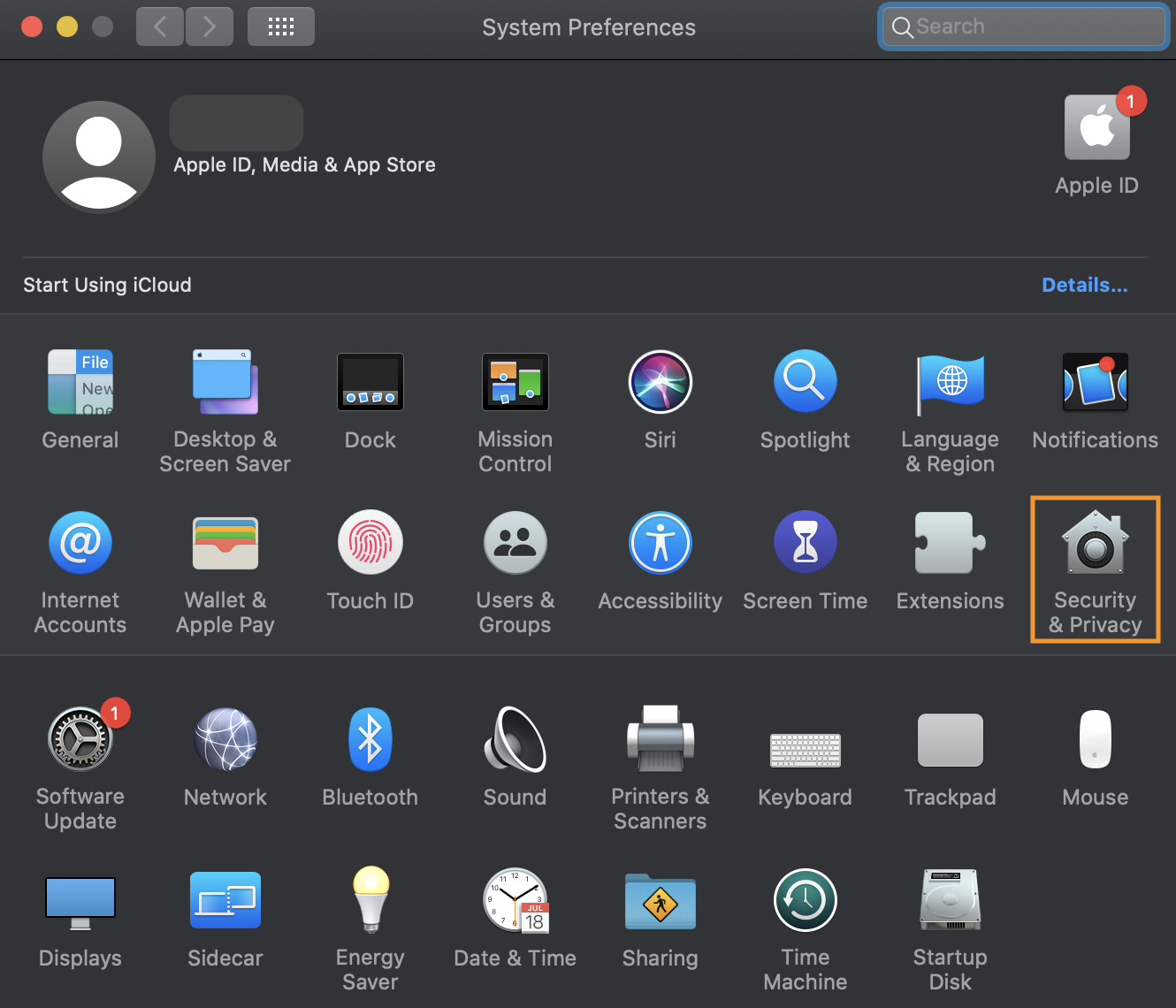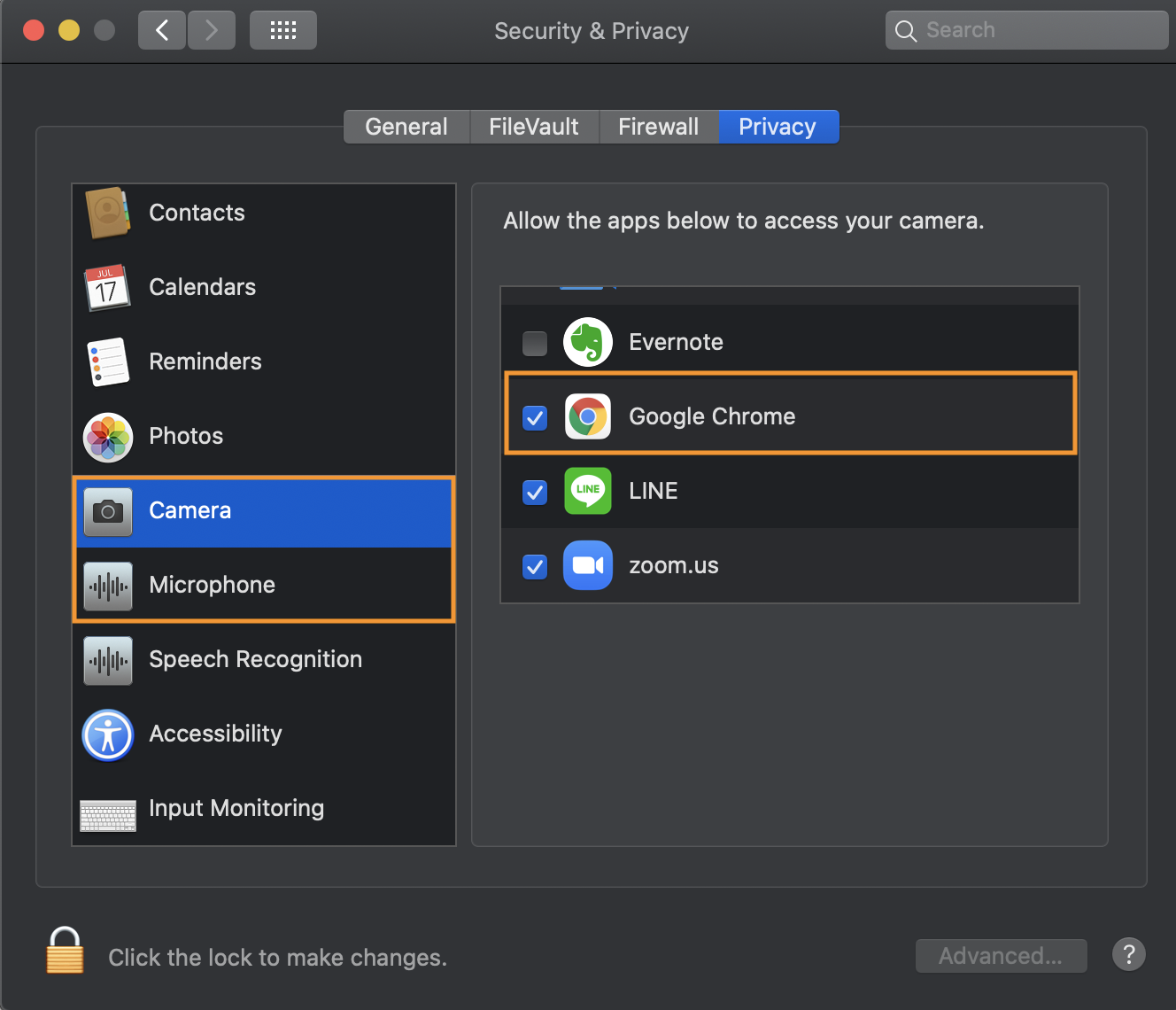 Windows
On the windows setting, (1) select Privacy (2) then Camera and Microphone. (3) In Allow access to the camera and microphone on this device, select Change and make sure Camera access for this device is turned on.